Contact me: +43-(0)664 -213 87 21
Financial Controlling & Business Development
Projects are like butterflies for me: they evolve from an inconspicuous caterpillar into a beautiful butterfly.
Master's degree in business administration from the University of Business and Economics, Vienna || Master of Business Administration, Imadec University, Vienna || Certified Financial Controller, Austrian Controller Institute, Vienna
English & French: business fluent || Italian & Spanish: conversation || Croatian: basic knowledge
In January 2007, 11 years ago, I went into business for myself. Since then, I have been implementing many interesting projects with my customers.
1995 bis 2006 – an exciting time! I worked in Sales, Financial Controlling, Business Development & Marketing for an international group in Austria, Germany and France.
My career started in England in the accounts receivable department of an international language school.
consumer goods || luxury goods || publishing sector || IT services & software || education and training || tourism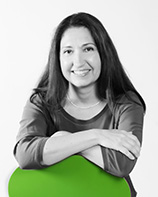 How my customers and business partners describe me:
committed || communicative || creative and still analytical || critical view || dedicated ||   || fast || flexible || has ideas || humorous || international || many-sided || open || persevering || pragmatic || reliable || resilient || respectful || sporty || tackles things || uncomplicated || warmhearted
Successfully self-employed for 11 years
About 180 business plans accompanied
At least 4.731 excel sheets generated
You cannot count everything. But count on me!
Extract from my references
Find out which projects I managed – partly from the greenfield to the fully developed butterfly.
Contact me
I look forward to hearing from you